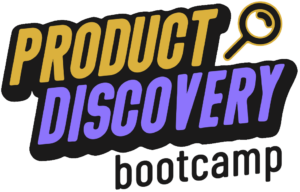 An Exclusive Workshop with Tim Jordan to Find Your Next Amazon Product - Watch On-Demand
Recordings of Oct 2021 Bootcamp
The world of entrepreneurship has never seen as big of an opportunity as e-commerce. People from anywhere can now sell nearly anything, to anywhere.
The golden age of digital commerce has landed on us, and for those of us that are actively learning how to master it, the future has never been brighter.
Since around 2015, Amazon has provided one of the greatest opportunities to sell online. Their vast marketing, logistics systems, and traffic of eager buyers has created an environment where sellers of ALL levels could thrive...
IF they use the right approaches and correct methods.
For those that don't, it can be very costly and frustrating.
Pandemic Effect
In 2020, the world was shaken. Covid-19 has wrecked countless businesses, is rocking the global economy, and creating hardships the world over.
BUT…. the world of e-commerce has  grown significantly, and will not slow down any time soon.
As horrific as the pandemic has been, those that are interested in starting or scaling their e-commerce business have a golden opportunity RIGHT NOW to build and grow their business.
Despite the massive array of logistics providers, software solutions, PPC and conversion agencies, the most difficult part of successfully selling on Amazon continues to be:
Picking The Right Product
Finding a product that is in demand, with low competition, has always been a struggle.
Luckily, this guy
has learned a few things along the way…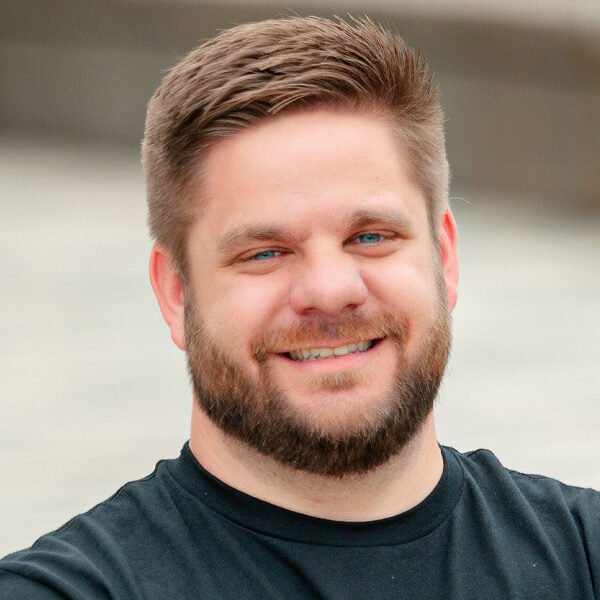 Tim Jordan is known as an industry leader in private label product selection.
He has spoken from countless stages, taught at some of the highest level events in the industry, is the mastermind behind the Helium10 Project X Case Study, the host of the AMPM Podcast, and the founder of the Private Label Legion community.
But how did he achieve this level of success?
It was by thinking OUTSIDE the box, and mastering the art AND science behind Private Label Product Selection.
Hear from Tim how you can benefit from joining the Bootcamp
Recordings of Oct 2021 Bootcamp
So how do you learn Tim's Strategies?
With the first-of-its kind, Product Discovery Bootcamp.
This collaboration between Tim Jordan and The Asian Seller is being hosted over multiple days, to help you learn the process of finding in-demand, low competition products on Amazon!
The Bootcamp has been held multiple times over the last year, and each edition has been a HUGE success.
Watch this clip from a previous Bootcamp where Tim teaches how to use gift guides to find product ideas
We will have a 3-hour, Zoom workshop where Tim will explain and cover hot topics, including:
Finding keywords, not PRODUCTS
Tim's favorite places to find product ideas
Reverse-engineering existing products
Differentiation with validation
Using other social media and online sources for research
Non-Amazon industries with Amazon data
When day 1 concludes, you will be given homework: Go find some product ideas!
You will be given Tim's never-before-shared product discovery template, where you will have the next week to search and explore the methods, documenting the data and ideas.
Day 2 - Product Discovery & Keywords with Special Guests
Paul Baron
Traffic: The 101 of creating your OWN keyword demand!
Million dollar Amazon seller, Amazing.com instructor, ASM5 student, and a sought-after expert consultant on Chatbot Marketing Automation.
Norman Farrar
Sourcing basics for first products
Entrepreneur and businessman Norman "The Beard Guy" Farrar stands at the forefront of the economic mega-machine known as Amazon Marketplace.
Emma Schermer Tamir
Keywords: the balance between rankings and selling
Emma Schermer Tamir transforms her insatiable curiosity into conversion-spiking copy. As co-founder of Marketing by Emma, she's helped over 650 businesses from around the world.
Anthony Cofrancesco
Quick conversions, what really matters
Anthony is the Industry Liaison at PickFu. He is a former Operations Manager at Amazon, and is an expert in business development and client relations.
Day 3 - Validating Demand
Validating demand for ideas
Searching product differentiation for opportunities
​Using Amazon's A9 algorithm to verify products
Sharing Tim's PPC test system, for validation BEFORE spending big money
Checking competitiveness and scoring opportunity
Tim will then show you step-by-step how he scores his own worksheet
Watch this video to find out why Nikita, who has been selling on Amazon for 2 years found the Bootcamp invaluable.
This is NOT a regular webinar, this is an INTERACTIVE CLASS.
This is a first-of-its-kind workshop, and one that you will NOT want to miss. Tim will share new methods and strategies that he has never shared publicly.
In addition, all attendees will receive SPECIAL offers from services and solutions providers in the industry. These will only be offered to bootcamp attendees, and will be shared with you once the bootcamp kicks off.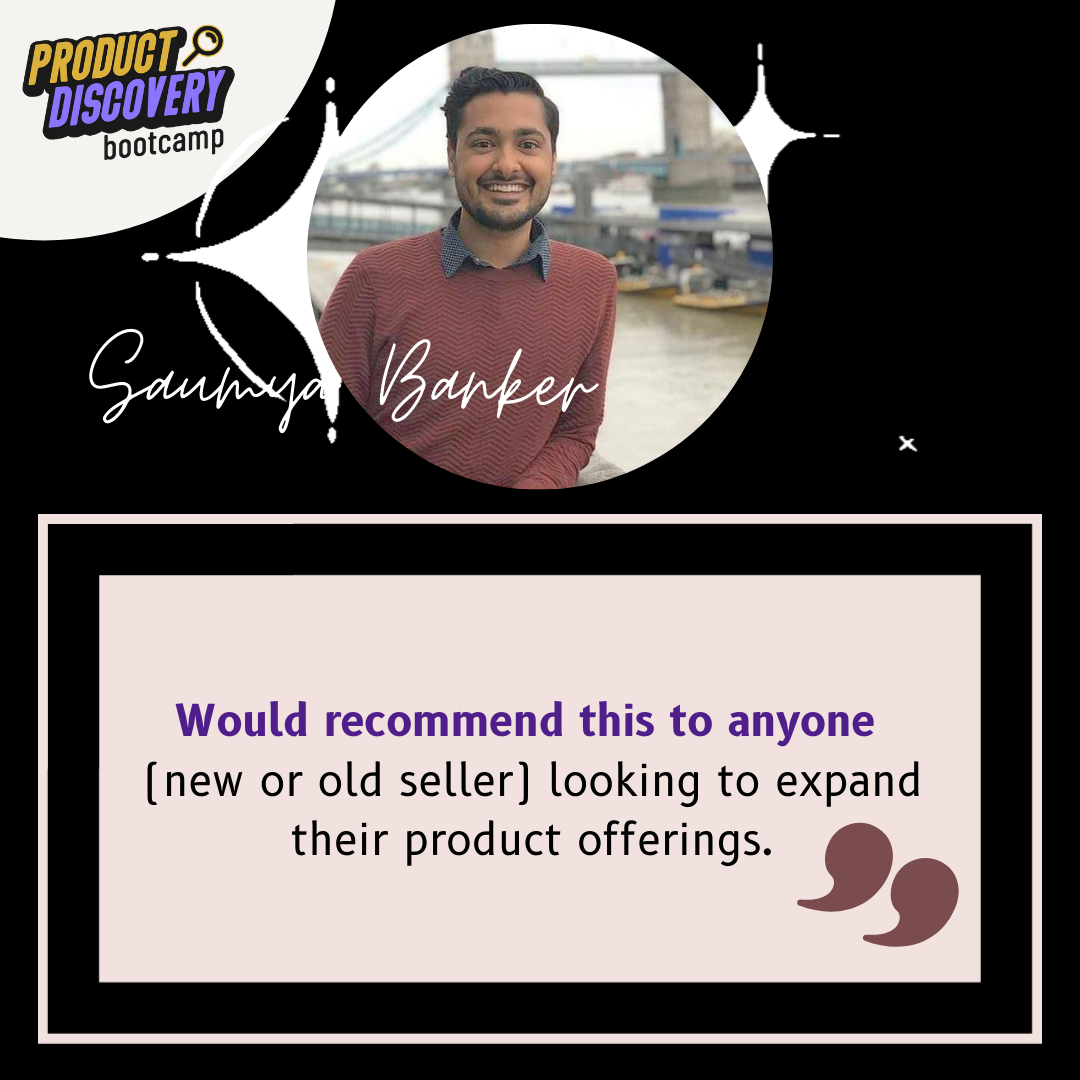 Will I get immediate access to all recordings?
Yes, as soon as you sign up, you will receive an email with all recordings and other resources shared during the Bootcamp.
I don't have an Amazon seller account yet. Can I still join the bootcamp?
Yes, you can attend even if you don't have an Amazon account.
Is this bootcamp for new or experienced sellers?
This bootcamp is for anyone struggling to find products to sell on Amazon. New sellers will find the strategies exceptionally useful, and experienced sellers looking for their next best seller will also have something to learn.
Is this only for sellers selling on the Amazon US marketplace?
The product research methods are primarily for Amazon US, but the principles can be applied to selling in other countries such as India.
What is the cost of the Product Discovery Bootcamp?
The fee to join is US$279 per person.

Recordings of Oct 2021 Bootcamp