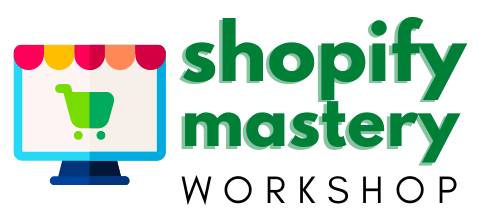 Your Step-by-Step Blueprint for Shopify Success 
Recordings of Oct 2021 Bootcamp
Join a 4-part workshop to learn the A to Z of selling on Shopify so you can start and scale your own e-commerce store
Shopify is one of the leading e-commerce platforms in the world. As of April 2021, the platform has nearly 11 percent of the e-commerce share, and is growing rapidly.
If you want to create an independent online store, one of the fastest and easiest ways to get set up and scale is by using Shopify.
The recently expanded TikTok and Shopify partnership could be a game changer for e-commerce!
Soon, Shopify merchants with a TikTok For Business account will be able to add a new "Shopping" tab to their TikTok profiles and sync their product catalogs to create mini-storefronts on their profile.
This is a HUGE opportunity for e-commerce sellers as TikTok users are known to shop compulsively based on popular trends. Heard of TikTok made me buy this?
TikTok has already been driving millions of dollars in sales on Amazon, and with the Shopify integration, users will be able to shop natively in TikTok. This could a GAME CHANGER!
Now is the time to diversify your ecommerce channels and Shopify is the channel
Shopify is a subscription-based e-commerce software that allows you to set up your own store where you can sell your products.
Shopify offers a range of e-commerce features, and all packages are cloud based in the form of SaaS (software as a service).
Shopify also offers Point of Sale (POS) which allows subscribers to sell in physical locations.
Low Startup Cost: Shopify's relatively low monthly fees makes it an affordable option for beginners. The basic plan costs $29/month, and the mid-level plan is priced at $79/month.
Variety of Themes:

You can choose from a variety of free, mobile-responsive themes. Premium themes are also available at an additional cost.

Integration: Shopify integrates with many platforms, including Amazon, eBay, Facebook, and Instagram.
Multiple languages: You can set up stores in different languages.
Easy To Use: This is the biggest advantage of using Shopify. Shopify is user-friendly, easy-to-use and doesn't require technical skills. Shopify's drag-and-drop editing tool makes it easy to set up and add products.
Secure: The platform is fast and secure for sellers and customers alike.
Support:

Shopify offers comprehensive 24x7 technical support  through phone, live chat, and email. Self-help options are available as well. Customers like that Shopify's support is available outside of regular business hours.
What you will learn at Shopify Mastery Workshop
The Shopify Mastery Workshop is designed to give you the A to Z of starting and scaling a Shopify store.
You will learn everything you need to know to set up a store, add products, optimize listings, drive traffic, manage shipping, customer service and more.
The workshop is designed as a step-by-step guided process so you will be able to follow along and set up your own store during the workshop. The goal is for you to have an operational store by the end of the workshop.
Most of the processes and strategies will be similar for Shopify stores in all countries, and where there differences (e.g. taxes, shipping, payments), you will be guided on how to get the information specific to your country.
You will have access to all replays -  recordings will be sent to you. You will be able to view the videos online for up to a year, or download them to your devices.
Meet your trainer: Nechole Whitlock
Nechole found e-commerce in 2014 and never looked back. At that time, she was desperately searching for a solution that could help her address the financial challenges of being a single parent caring for two special needs kids. That's how she discovered Shopify and other e-commerce marketplaces.
She runs a number of in-person and virtual events and workshops.
She likes to show others how to use their profits to cover their financial needs and prove there are many ways to do e-commerce.
She's also the VP of a local non-profit, parent mentor and vocal advocate in the special needs community.
FREE DOWNLOAD - 26 Shopify Tips for Black Friday & Cyber Monday
Get this free guide to help with your Black Friday sales on Shopify.
Recordings of Oct 2021 Bootcamp
Shopify Mastery Workshop is held over 4 sessions.
The goal is to get your Shopify store up and running by the end of the Workshop.
The first session is all about the basics. We explain how the Shopify model works, why you should consider Shopify and your store and business model.
Adjust Your Mindset
​Build Schedule
​Why Shopify
​Understanding Shopify
​Store Model
​Business Model
​Understanding and Defining Niche
In Part 3, we do a deep dive into various paid and free apps available for Shopify. You will also learn about important aspects such as shipping, payments, paid ads and more.
Shopify FREE Apps
Paid apps, Upsell apps
Shipping
​Page Setup: Policies, Contact Us , etc
​Preferences, Meta Tags
Shopify and Paypal payments
​Customer Discounts and Coupons
​Facebook/IG Ads
​​Google Ads/Bing Ads
​Marketing Apps
​Email Marketing
​Integration Apps or Sales Channel: ETSY, Pinterest, Walmart, Amazon
​Customer Service and Returns
Taxes
The fun starts with Part 2! Nechole will guide you through setting up your Shopify account, store, adding products and optimizing listings.
​Create Shopify Account
Setup Shopify
Define Store
​Shopify Themes, Menu, Features
Setup Domain, Logo, Address and Email
​Create Social Media Assets
​Collections and Menus
​Add Products
​Optimize Listing
The last part of the workshop is all about scaling your store, and tracking your numbers. You will also meet a doormat manufacturer from India that can dropship your PL products.
​Black Friday Prep and Checklist
​Track Your Numbers
E-commerce Tools
​Social Signals
​Selling Strategies
​Outsourcing Operations
Meet Cocotuft - a doormat supplier from India that can integrate with your Shopify store to dropship your private label mats
Recordings of Oct 2021 Bootcamp
Recordings of Oct 2021 Bootcamp