In this episode, top Amazon seller from Singapore, Jason Tay shares his story about how he started selling on Amazon and built a 6-figure business. He also gives wide-ranging advice for new sellers just starting their eCommerce journey. 
Jason is the first ever Singapore seller to be featured on Amazon's Seller Success Story series, and is regularly invited by Amazon and other institutions to talk about eCommerce.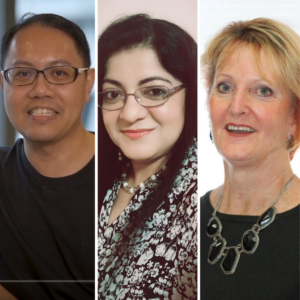 Episode highlights
Does the PAC replens model work for amazon.sg?
Keepa doesn't work on Amazon.sg, what's the alternative?
I have some of my listings with search suppressed. I had tried file upload and edit but nothing helps. Any advise?
Can you give an example of how you make your product page the more attractive to consumers?
Is it possible to do the replens model in amazon.com from Singapore? What are the potential challenges?
I have an Amazon AU account. I have two lots of products that I bought from AliExpress that I want to get rid of. Can I deliver them to the Amazon warehouse in Melbourne myself to sell on amazon.com.au FBA?
Is bath bomb fallen under prohibited category ? if yes, how do we find out what type of licences we need?
How to reach Jason
Jason's course
Mention "The Asian Seller" when registering for the course to receive a bonus one-on-one session with Jason