On this episode of The Asian Seller, Jason Tay, Meghla Bhardwaj and Margaret Jolly answer sellers questions about Amazon FBA, Ecommerce, Private Label, Sourcing, QC, Logistics and more.
Jason is the first ever Singapore seller to be featured on Amazon's Seller Success Story series, and is regularly invited by Amazon and other institutions to talk about eCommerce.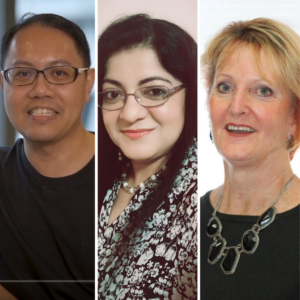 Episode highlights
The best way to approach businesses to work with?
What is your view on price moving up and down $3+- during testing? 3 months changes 3-4x?
How to rank on top of the fold on first page, and how do you maintain that position?
How we can scale our business further especially if our budget is not so much? By looking for more products or focus more on existing selling products?
With rising shipping costs and perhaps PPC costs, it means that we potentially have to price our products higher than existing sellers. DO we still try to maintain the same margin ? Do you recommend we try to price the same level with other sellers or spend more on PPC (esp if this is the 1st time you are selling this product)?
When sourcing wood products, is it the supplier or freight forwarder who should provide the lacey act + fumigation cert + FDA inspection cert?
Do you recommend launch new product during prime Day?
How to reach Jason
Jason's course
Mention "The Asian Seller" when registering for the course to receive a bonus one-on-one session with Jason