On this week's The Asian Seller podcast, we talk to Jelena Nuhanovic, founder of AmazoniaPPC about everything you need to know about Amazon Posts. 
Jelena shares the basics of Posts, and gives best practices in 2021 to maximize Posts so you can get your brand and product in front of more shoppers on Amazon. 
Apart from listening to / watching the podcast interview with Jelena, you can also read the article written by Jelena below to get an overview of Amazon Posts.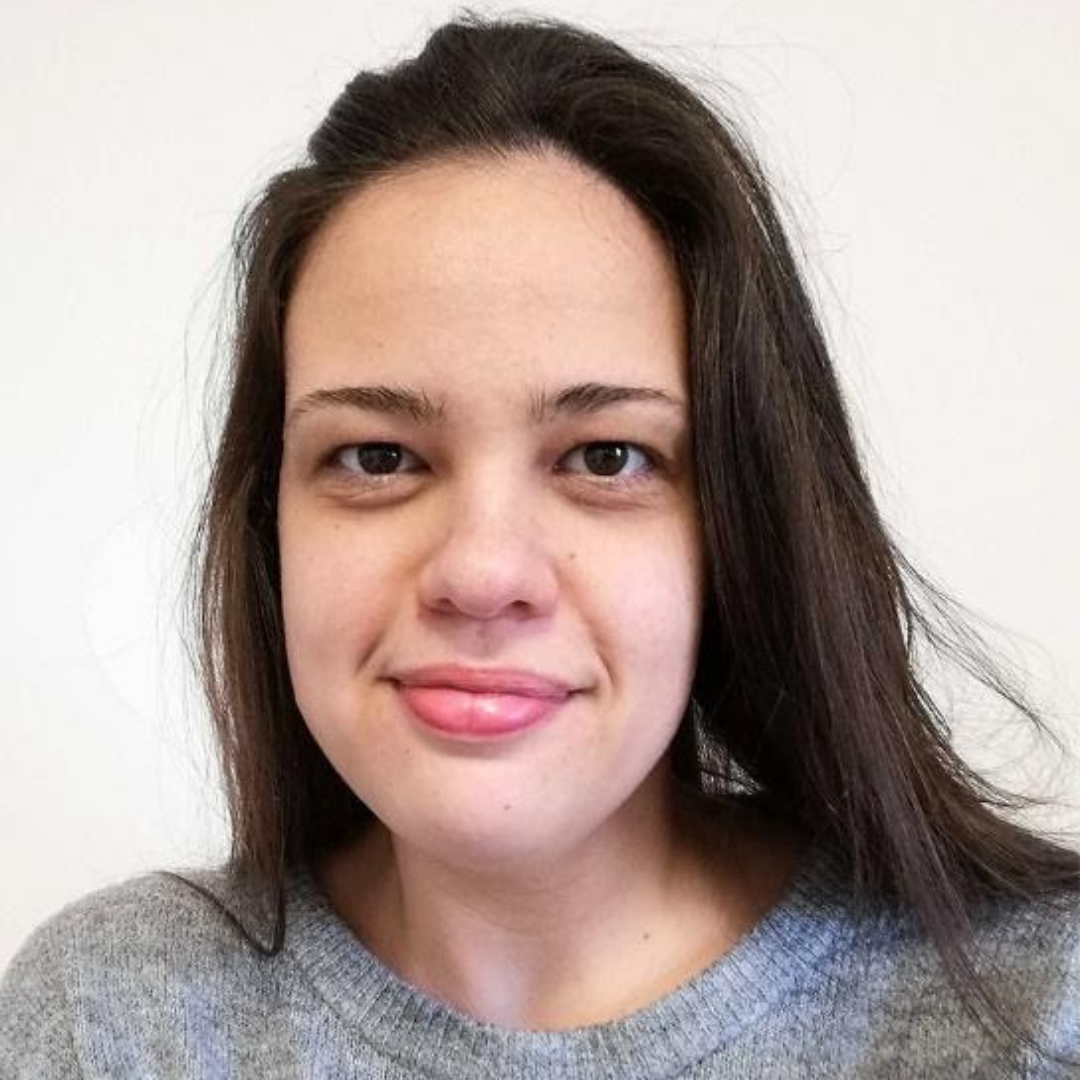 What are Amazon Posts
With the most recent pandemic event that has definitely acted as a catalyst for the development of ecommerce, Amazon has moved more in the direction of creating a more branded shopping experience for customers on the platform. 
This new way of communicating with audiences has opened a door for brands to expand their brand discoverability in front of Amazon's shoppers and build a following in a similar way that they do on social networks. 
Amazon Posts are an innovative new tool for sellers to expand their organic reach free of charge. In this article, we're going to give you full insights on what this tool is, and how to leverage all the advantages it's currently giving us.
What is interesting about this new format is that it is a shoppable format. Each post links to a product detail page, which is a valuable feature if you're looking to expand your brand presence on Amazon. 
Why should I use Amazon Posts?
There are many reasons why you should start building your following on Amazon through Posts, and some of them are: 
You already have that content on your social media, just probably haven't reached Amazon's audiences with it yet. Since you already have the content it is very easy to repurpose it for Amazon

This is a great way to generate additional organic clicks to your product detail pages and promote any special offers you might have

This is currently free to join, but you will need to be Brand registered first
One of the most interesting things about Amazon posts is that their main format looks a lot like regular social media posts (very similar to Instagram posts and stories, or Facebook posts), but at the same time there is no option to interact with the brand other than signing up to follow their feed on Amazon. Other than that, you can click on the post to lead you either to the featured product's detail page, to brand feed, and to expand the caption on mobile devices.
How to get started with Amazon Posts?
This program is completely free (it is good to harvest its potential while it's still free) to join, but you will need to be brand registered before signing up for the program. If you need to get brand registered fast, you can speed up this process by signing up for the IP accelerator program. This program is a network of Amazon-vetted IP law firms that can help you speed up the process of trademark registration and they usually offer better pricing than independent law firms.
If you're already brand registered, then you can use the following steps to sign up:
Create a new profile by using your regular Seller Central login credentials

Verify your brand name and add your brand logo
This simple, 3-step process will then enable you to start creating posts once you're approved.
How does it work?
Once you are signed up, you can use the interface to create interesting and engaging posts. It is important to stick to the creative guidelines given by Amazon, and respect the rules of posting. Similar to social media, there is no limit to how many Posts you can create, which is great for building a consistent brand presence on the platform. 
Another great thing is that you can schedule posts in advance, similar to Scheduled Posts on Facebook. 
Once it's approved to be published, Amazon will automatically start showing it in customer's feeds where applicable. After you create a post, you can either publish it right away, or schedule for later. After a while, you will have a good overview of each post's performance and easily understand what works and what doesn't.
Where will my Amazon Post appear?
Currently there is no option to choose where the post will display. Amazon chooses post placements automatically. They use feeds and product detail pages as placements for the posts, using relevancy as one of the ways to determine where it will place your post. So far, we've seen higher-than-average CTRs coming from Amazon Posts in our client's accounts, so our opinion is that they are making a good estimate where to place the posts.
In order to get your posts approved, there is an extensive list of creative policies you'll need to respect.
What does an Amazon Post look like?
The most interesting thing about this new format is that it looks like Instagram posts and sponsored products ads had a baby
This new innovative format has already proven to generate much higher CTR rates than regular ads. We strongly suggest you read the creative policies carefully before testing different creatives. 
Each Amazon Post is consisted of 5 creative elements: 
Name and the logo of the brand

– in the header of each post

Custom image

– in the biggest part of the post there will be a custom image. Image types that are most typically used are lifestyle images but you can use any other format if you feel like it would resonate better with your own audience.

Show/hide button

– this button will show what product is being featured in that specific post, and show some basic details about it, such as: price, reviews, Prime eligibility and similar.

Caption

– piece of custom text that follows the post. Use this part to advertise product features, talk about your brand, or promote a lightning deal you are doing at the moment etc.
Category tags – Amazon will automatically attach different category tags to your post, and add a couple of the most similar categories. Once a customer clicks/taps on a category tag, they will be taken to the whole feed of different posts that fit in to that category.
Amazon Posts best practices 
The most effective way to create a high-quality post, is to split test a couple of different variants of copy and images. Coming from our experience there are a couple of general guidelines you can use to create a good post:
Show your product being used:

this is a great way to showcase your product's features and some additional functionalities your competitors might not have. Keep the white background image for the main image on the listing, and focus more on the lifestyle imagery when doing Amazon Posts.

Don't use text within an image:

this is a lesson learned from Facebook boosted posts. The main reason why Facebook limits the number of letters within an image in a post, is because additional text is distracting, it looks messy, and it lowers average CTRs.
Use the right format and resolution:

you want to avoid your images being stretched too wide or too tall due to the wrong resolution. 

Creative copy:

this new format is now available to enable the customers to get closer to the brand and follow them on Amazon. Make sure to use this space to share a story with your customers like you would on social networks and engage your customers with interesting and fresh content.
How do I check the performance of Amazon Posts?
Seller central has a pretty nice set of metrics you can use to track your posts' performance over time. The report is downloadable and within the report you can easily click on any of the posts there and the link will take you to the post itself. The metrics that are currently available are: viewable impressions, total engagement, clicks to detail page, clicks to brand feed, clicks to related feed, clicks to show product, clicks to expand caption, and engagement rate.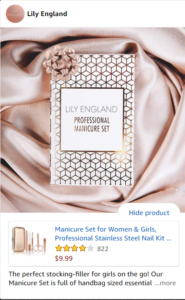 The future of Amazon Posts
Unlike Amazon Spark, a similar program that was launched by Amazon in 2017, we believe that Amazon Posts are here to stay long-term. The timing this time is right, because the users worldwide are used to seeing similar content formats across social media. Considering how it currently works, the only thing Amazon has replicated from social media is the content format itself, with no implications of intent to socialize it a little bit. 
The only interaction customers can have with Amazon posts is to click through to the product detail page or the brand page or to follow the brand. This is pretty limited so that is the main reason why posts are perceived more like a free ad-placement than a real content piece that can help you communicate better with your customers. 
However, there are a wide array of advantages to using them, so we strongly encourage brands to try it for a little while and see what specifically works for their own brand.
About Jelena 
This article is written by Jelena Nuhanovic, founder of AmazoniaPPC
Jelena started as an independent contractor in 2015. Her main area of expertise was always PPC campaign management. Over the last 6 years, she was able to scale a consultancy business into an agency and build a team of 9 people that is growing exponentially. 
Their main agency focus is Amazon marketing services that include: PPC campaign management, Amazon listing copywriting, conversion rate optimization, A+ content creation, and programmatic advertising through the DSP platform. 
Aside from being passionate about entrepreneurship, Jelena is also passionate about parenting, gardening, and vine making. 
Contact Jelena: