In this episode of The Asian Seller podcast, Dr. Neale O'Connor talks about importing electronics products from China. 
Most Amazon sellers shy away from selling electronics as a lot can go wrong with a product that has many moving parts. However, if you find the right factory, do your due diligence, and conduct ongoing quality control, these categories can be quite profitable.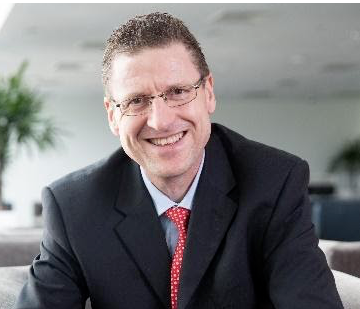 Dr. Neale is a Professor of Accounting at Monash University, Malaysia.
He is an expert on technology and innovation in manufacturing in China. He has spent 18 years in Hong Kong where he researched the modernization processes of Chinese firms, examining issues such as performance measurement, order qualification, and trust. 
His China 1000 project is the largest ever survey of operational risk issues for foreign buyers and Chinese suppliers. 
Most recently he has been undertaking factory quality audits for multinational clients and advising on operational and marketing improvements as Director of Ricebox.com.
He is the founder and editor of Tech Asia Youtube channel with over 14,000 subscribers. 
Key topics discussed: 
Dr. Neale's background and work 

Overview of electronics manufacturing in China - products made, production hubs

Different types of electronics factories in China

Trading companies, buying agents, wholesalers

SME factory workshops

Established factories – OEM factories

EMS providers

What differentiates a factory producing good quality products from one producing products that don't last long?

They should choose the right components, especially battery

They should have systems in place – material receiving, assembly to final QC 

Proper packaging and separation from the environment

Anti static – especially during soldering process

Finger gloves avoid moisture during the assembly process 

They should have dust free zones

Do they OEM for established brands

Do they have in-house design teams

Advice for new importers sourcing electronics  

Begin with off the shelf product

Delay setting up and ordering a tweaked product

Use a trading company – if you cannot travel to visit the factory now

Work with an OEM factory that has established relationship with brand names

Redouble QC efforts beyond what is needed for a certain level of AQL

Know your quality specs so you can have a good engagement/relationship with the 3rd party inspector

Look for a factory that already has FCC, UL, CE certifications

You do not want to be the first customer asking for such certifications 

Ask for reference from other customers

Don't pay any money unless you have verified the business license, have reference, conducted a factory audit, had facetime communications with the factory

How suppliers cut corners and compromise quality

Use substandard materials

Outsourcing without telling you (have a clear conversation with them about this – i.e. our auditor is allowed to visit the outsourced factory)

Process shortcuts

Poor set up of assembly line for workers to do a consistent job

Separation of electronics components

Burn in room tests – takes time – they can cut corners on this process

Replace lower quality components, like batteries inside your product

Dr. Neale's services and contact information 
Contact: