This is a replay of a live virtual meetup held on 19 March 2020 with almost 80 Amazon sellers, and e-commerce experts. 
Jason Tay, Chris Thomas, Margaret Jolly and Meghla Bhardwaj answered questions related to dealing with COVID-19, Amazon FBA restrictions, supply chain disruptions, Amazon SG and a lot more.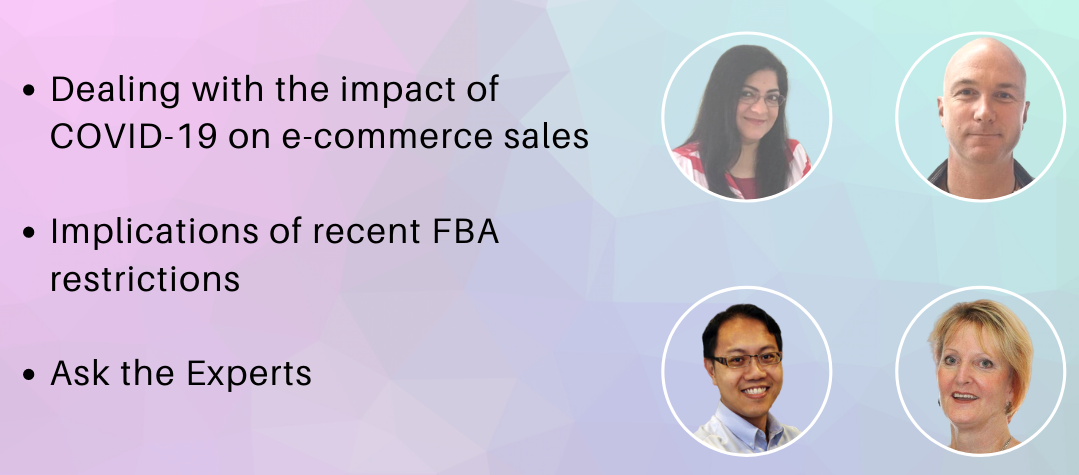 They provided advice and tips on how sellers should look at product research, what product opportunities to look for, how to manage the recent FBA restrictions, and more.
Episode highlights
Introductions

Impact of COVID-19 on sales and supply chains

How is logistics being impacted and what to do if sellers have products ready to ship

Advice on the temporary FBA restrictions

What products to sell in this environment and how to look at product research

How to make the most of your time right now

What to do for Amazon PPC

What does this mean for e-commerce in the long-term

Selling on Amazon Singapore 

Rats in Amazon's warehouse..?!

Can we add keywords related to coronavirus on listings
About the experts