Amazon sellers, Riley and Payman have developed a unique way of guiding other people to start their eCommerce business.
Instead of only offering recorded videos like most other experts do, they take their students through a 90-day program where they give guidance on how to find, source and launch products.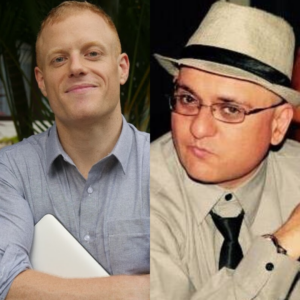 With weekly group coaching calls, brainstorming sessions, product research cheat sheets and more, Riley and Payman will guide you through the entire process from start to finish. 
In this podcast episode, they talk about the 90-day challenge as well as their Multiple Layers of Differentiation (MLD) approach of selecting products. 
Episode highlights:
How Riley and Payman started their eCommerce businesses 

Is product research for Amazon an art or a science? 

What is their MLD approach to product research, and how is it different

What is the 90-Day FBA Challenge

What it takes to succeed in eCommerce 

Payman talks about why he is excited about sourcing from India 
Learn more: