PPC is perhaps one of the most daunting aspects of selling on Amazon for most new sellers. In this podcast episode, Ritu Java, CEO of PPC Ninja gives a tried and tested blueprint you can follow when launching a new product.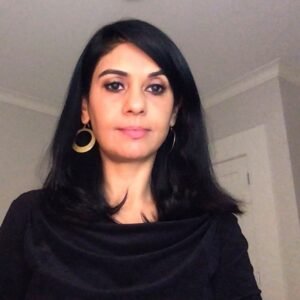 Ritu also talks about her free 6-week PPC Mastermind, where she does weekly live calls with a small group of sellers. You get free access to PPC Ninja during the mastermind period, and a special offer for The Asian Seller community if you want to continue using PPC Ninja (see details of the offer below).
Ritu's recommended campaign structure when launching a product
2 Auto

4 Manual - Keyword targeting

1 Manual - Category targeting

2 Manual - Product targeting

1 Sponsored Display - Product targeting
Episode highlights
Ritu's background and how she helps Amazon sellers 

Importance of Amazon PPC

Types of ads on Amazon 

10 campaigns you should start with when launching a product 

Impact of PPC sales on organic sales 

How to determine your PPC budget 

PPC Ninja's free PPC Mastermind 

About PPC Ninja software and account management services 
Free 6-week mastermind
Click here to join the mastermind
Special offer for The Asian Seller community
Apart from the free mastermind, you get access to your own trial account for PPC Ninja for the whole duration of the Mastermind. 
If you go on to become a paying subscriber, you will get an additional 50% off your first month. Just message support@ppcninj.com with Asian50 in the subject line.